Birthday Party Magician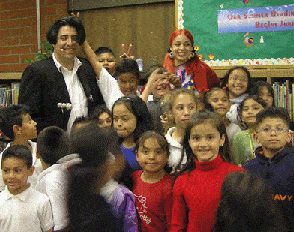 Your Child's Dreams Come True! Hire this Amazing Birthday Party Magician.                        
Watch as your Child magically makes things appear and disappear, in a Deluxe 60-minute Fun-Filled Magical Birthday Party Magician Show specifically designed to make Your Child  the Star Of the Show.
We can guarantee that your birthday party will be memorable and filled with "Kodak moments". Our goal in our birthday party magician show is to make the birthday child feel special as well as entertain all the kids and adults. We like to refer to our show as a 1 hour long family show.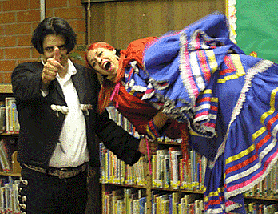 The first assistant of the show picked to help with the magic is the birthday child were we convert him/her into a magician, and they make the magic happen. The magic word yelled out is "Happy Birthday (Child's name"). The birthday child will be picked numerous time during the show as well as other members of the audience. Our show is all about audience participation, magic, games, prizes and fun.
Everyone in the audience will be entertained by magic such as 6 appearing live doves, the floating girl, the drawing that comes to live and starts talking, 10 foot appearing McDonald's straw, making it snow and many more. The show includes music, a professional sound system, microphones and lots of audience participation. The show can also be presented in Spanish as well as Bilingual for muliti-cultural audiences.
Also available are other packages to meet your budget, as well as Themed Parties.
Contact us if you have any questions about our birthday party magician show